The collectors Edition for PS3 and Xbox360 of SFIV
It includes the following:
The SFIV game
Limited edition diorama figure of Ryu for the PS3 and the sexy C.Viper for Xbox360
A StreetFighter IV animated movie. Blue Ray on PS3 and a GAME DISC for Xbox360 that you can play on your Xbox360 unit. Not a DVD. The Blu Ray Disc can be played on your PS3 unit.
A CD soundtrack
Additional downloadable contents and others not yet revealed by Capcom.
Comments:
This is AWESOME!!! Being greedy or if you're just DAMN RICH, you can have the Ryu and C.Viper figure together if you get both in the consoles and make a fighting or teamup diaorama of the figures. To bad the Xbox360 anime is not a DVD, but for PS3 owners the Blue Ray disc is pure OWNAGE! This is a limited edition game that is worth buy of every peny.
It retails for $79.99. Not a bad price having ALL those extra stuff.
PS3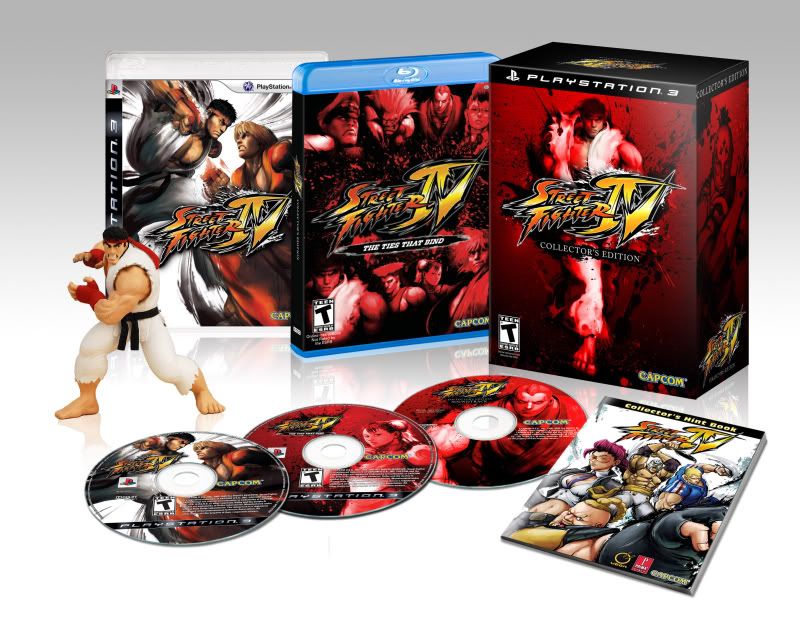 Xbox360
Anime Creators Website
Studio 4C
Source